European real estate investment Project lays on 17 hectares Of land size on the Mediterranean. Nomadia had carried out:
100,000 m2 covered area.
413 Residential units
2 Restaurant s
Indoor Sport center
Outdoor Swimming Pools
Tennis Courts
Commercial Center, (Piazza)
2 apart Hotel Buildings
Sea Walls and wave Breakers
Retaining Walls (1 Km)
3 Km internal roads
100,000 m2 of side-walk pavements
ZLITEN SEWAGE TREATMENT PLANT
30,000 M3\day Treatment Capacity
Prefabricated Lodging For 1,200 Labors
Supply of Site ready Mix Concrete Plant 60M3/h
Construction Of Reinforced Concrete Collectors, Septic and Clarifiers Tanks
Insulation and water Proofing Works
Trenching and laying Main discharge pipeline
Site landscaping and Internal roads.
Construction Of Main Administration Building
SABRATHA Company For Public UTILITIES works included:
Mechanical Infrastructure works for a residential community of 8,000 population.
Review of Design drawings and Design Update
Earth Works (Topographic Survey \Trenching\Laying Of pipes)
Laying Of Sewage and Water Pipes
Electro-Mechanic al Maintenance For Lifting Station
Electro-Mechanic Rehabilitation for cooling units system
Supply of spare parts and Maintenance and Repairing of Metal Structure Of the Cooling Units
Insulation Works
Collaboration
Testing and Commissioning
CONSTRUCTION OF SUBISTATIONS
Carry out Construction and Competition works for 10 Substations in various locations in West Of Libya.
MAITENANCE AT SAWANI FACTORY
The Libyan Company For Manufacturing Building Materials
Electro-Mechanical Rehabilitation works for bricks production line
Electro-Mechanical Rehabilitation works for Precast concrete beams production line
Work included:
Assessment Works
Supply of spare parts
Collaboration , Testing and Commissioning
Four Star Hotel  Remodeling Study For an Existing Building. Nomadia works included:
Concrete Structure
Complete Engineering Design For Four Stars Hotel up to the international Standards (Architectural/ Structural/ Electro-Mechanical).
Furniture Design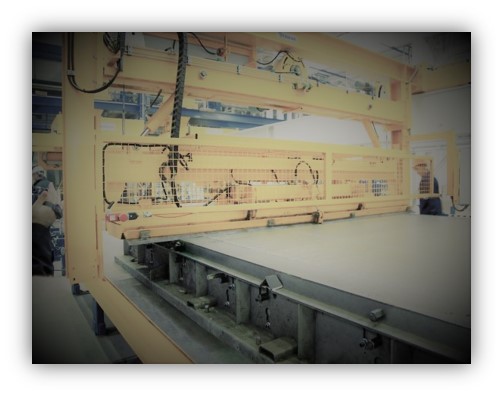 CONSTRUCTION OF SUBISTATIONS